"Congratulations, [Mom]!
Today is your day.
You're off to Great Places!
You're off and away!"
Dr. Seuss said it best, and then my sister and mother in law planned the rest!
Three things: a Dr. Seuss children's book, laughs with family and friends and amazing seafood pasta. That is what this Sunday was all about. Playing off the theme of 'Oh The Places You'll Go', my sister in law incorporated whimsical hot air balloon centerpieces, a beautiful pastel palette, a very topsy-turvy Dr Seuss-like cake and games that had everyone laughing. Sounds like the perfect combo.
Although I knew the theme of the shower, I had kept myself in the dark about all the intricate details. I wanted to be surprised and sure enough, I was! We chose a beautiful cafe to host the shower at - the dining porch where we set up overlooked the patio and garden giving the entire space a very chic look.
And YES, we had a snapchat filter. How adorable is that!
The shower started with a mini photoshoot of the family followed by greeting all of our guests that started trickling in. When it came to choosing a dress for my baby shower festivities, it was all about evoking my pre-baby bump sense of style with dresses that will make that belly the star. Tulle skirts have been some of my favorite pieces to style this past year, so when I saw this dress on ASOS - I knew it was the one. The color was a soft rose-beige (is that even a color) with beading on the chest and sleeves.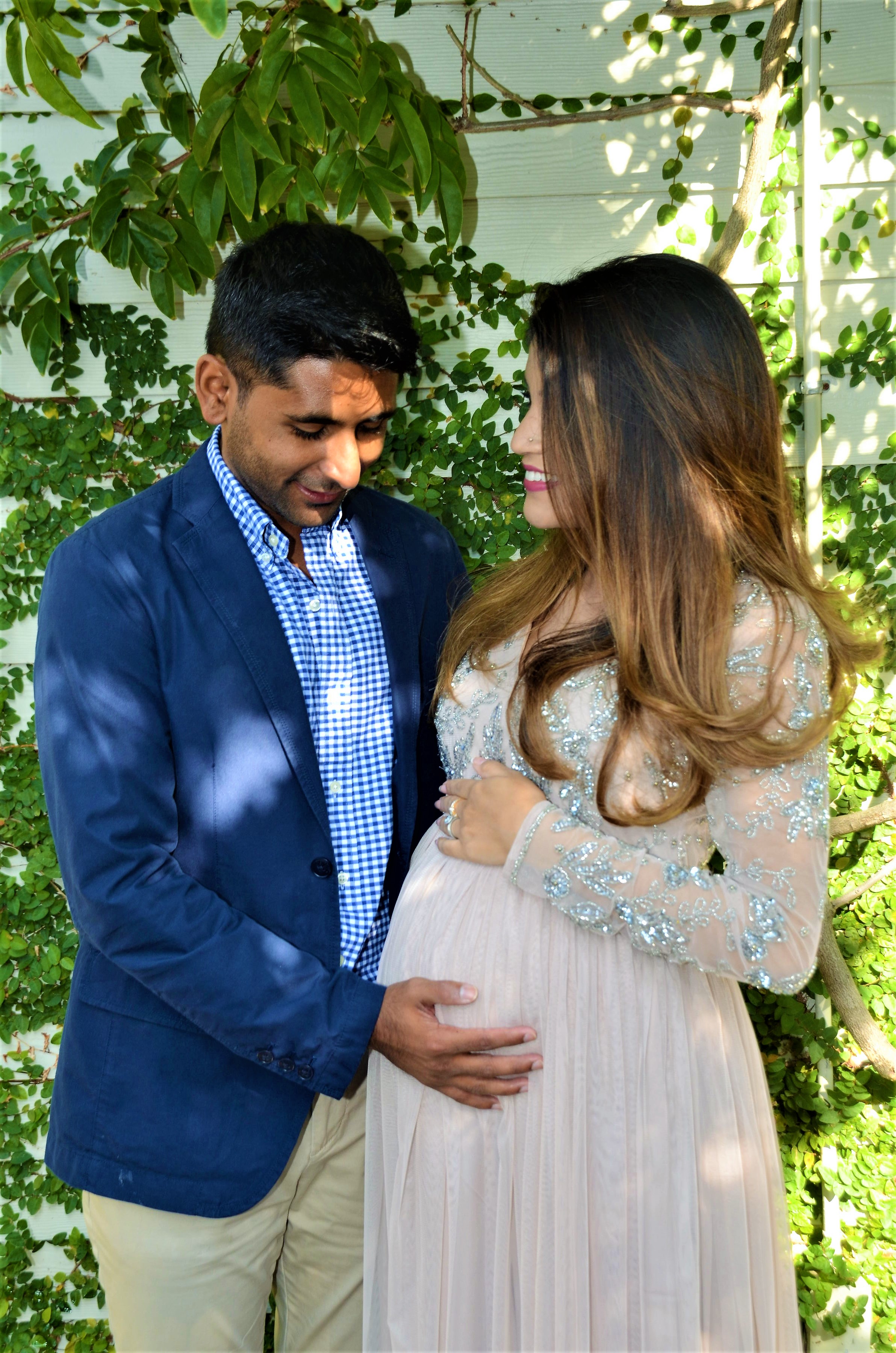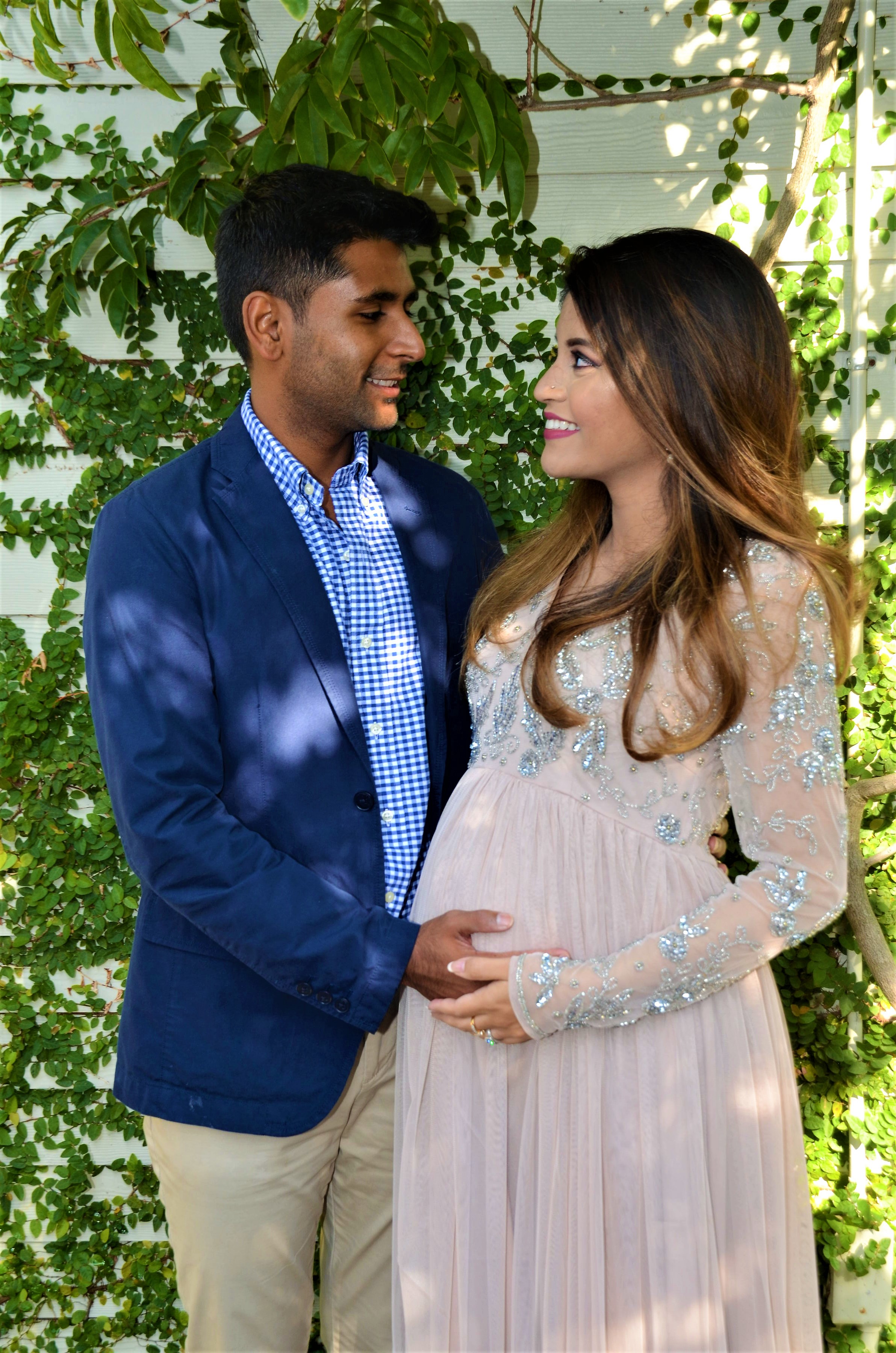 We then played a few games, my favorite being everyone taking a guess at how large my baby bump is. Almost everyone thought it was double or triple the size it actually is! I guess I really am the hippopotamus I feel like.
Yes, this is how big my husband thought I was. Ridiculous. The next few games we played consisted of everyone drawing what they think our baby will look like on an index card plastered to their foreheads and guessing the guests' baby pictures. The images drawn were disturbing and quite hilarious, haha. Guessing the baby pictures was a good time and everyone got to see the chubby-bald-cross eyed boy I used to look like as a two year old. Definitely recommend these games to anyone hosting a baby shower soon!
It was truly the perfect afternoon, spending time celebrating my baby boy with my closest friends and family! I am so thankful for my wonderful sister in law and mother in law for throwing us such a beautiful baby shower that we'll cherish forever. Family is truly everything and I am so blessed.
I can't wait to meet you, my sweet boy. You are already so incredibly loved.
Event Concept/Styling: My sister in law and mother in law
Location/Food: Ouisie's Table, Houston TX
My Dress: ASOS Maternity
Thank you so much for reading!